Terms and Conditions
Hideaway Cottage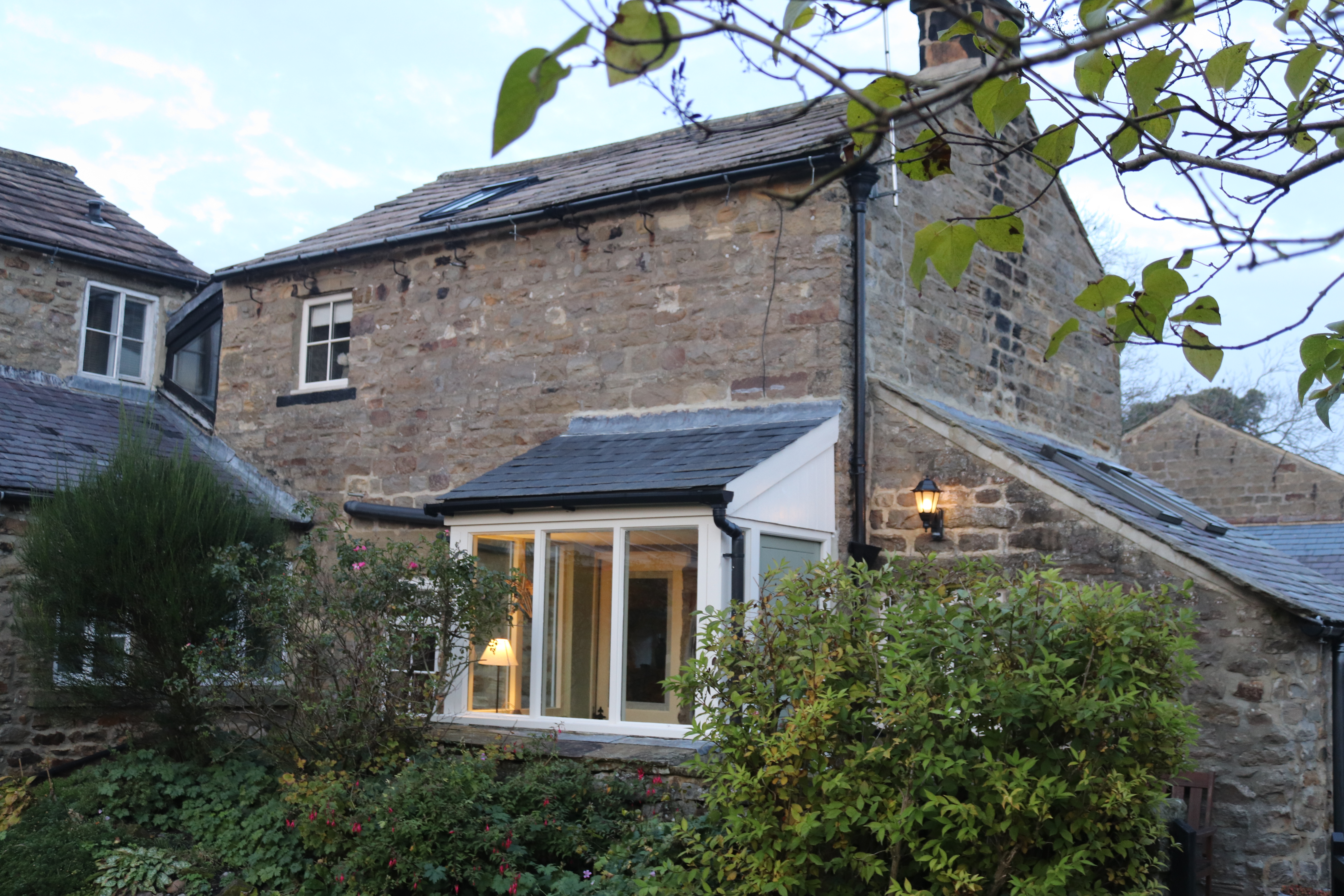 Booking Conditions and Holiday Cancellation Insurance
You may book and pay online using our secure booking service with a debit/credit card or by BACS at no extra charge. Bookings are also accepted by telephone on 0771 8997519 or email
info@hideawaymasham.co.uk.
Confirming your booking
A non-refundable deposit of £150 is required to confirm your booking. If you are booking within 6 weeks of your holiday start date, payment must be made in full at this time.
Balance Payment
The balance of your holiday is due six weeks prior to your holiday commencing. Non-payment of the final balance when it becomes due will constitute cancellation of your holiday and forfeiture of your deposit payment.
Occupancy
Your party must not exceed two adults. If you do then we can refuse to allow you to stay or make you leave before the end of your holiday. If this happens, we will treat your holiday as cancelled by you and you will not be entitled to a refund of monies or compensation.
Dogs
As you know we love dogs and very much wish you to enjoy your stay at Hideaway Cottage with your beloved pooch. All we ask for in return is that your pet is not to be allowed in the bedroom, bathroom or to be left alone in the property at anytime - even if they have their own crate. We hope it never happens, but if there is an accident or any damage made by your pet, we will advise you of any additional charge, within three days of your return. We are delighted to accept up to two well behaved dogs by arrangement.
Key Collection
Hideaway Cottage will be ready for you from 1630 on the day of your arrival. Entry is gained by a key code which will be emailed to you with your arrival information prior to your stay, once full payment has been made. Please vacate the cottage by 1000 on the day of your departure, many thanks.
Car Parking
Parking is available at Hideaway Cottage in the designated space.
Care of Hideaway Cottage
We very much want you to enjoy our cottage as if it was your own home, so in doing so, please may we ask you to treat it with respect and to leave it clean and tidy. We have a non-smoking policy and please let us know of any damage or breakages that may occur before your departure, so that we can replace/fix these items, prior to the next guests arriving. Any damage or breakages which are caused through neglect may be charged for and if so, we will advise you of these, within three days of your return.
Queries whilst at Hideaway Cottage
Please just let us know immediately, if you have any issues or queries whilst staying with us, this way we can make sure that you are assisted promptly and you can get on with enjoying your holiday.
If you need to change your booking
Please advise ourselves as soon as, either by email
info@hideawaymasham.co.uk
or by phone 0771 8997519 If we are unable to make the change requested, a new holiday date may be booked and we will try and re-sell your original date, on your behalf, when you have to cancel your holiday due to reasons not covered by the holiday cancellation cover. If successful, we will refund any monies paid by the new hirer to you, less your deposit, although this may not be the same amount that you originally paid. If unsuccessful, we are sorry that all monies paid will have to be forfeited.
Holiday Cancellation Cover
To give you extra peace of mind we are delighted to offer UK holiday insurance from just £8.50 per booking. The summary of benefits include; car breakdown, personal accident, loss of deposit, cancellation or curtailment, personal liability and legal expenses. For more information and to take out a policy please visit www.cancellationplan.co.uk
Force Majeure
Compensation payments will not apply where we cannot fulfil our obligations due to circumstances beyond our control. This would mean any event we cannot foresee with all due care, for example; riots, war or threat of war, terrorist activity, civil strife, natural or nuclear disaster, industrial dispute, adverse weather conditions, fire epidemic or health risk and similar factors beyond our control.
Your responsibilities
Please note that you are responsible for the cottage whilst on holiday, so please keep all furnishings and fittings, inside and outside the property in a comparable state of repair and condition as at the beginning of your stay. Breach of these conditions may result in us making an additional cleaning charge or making a claim against you as a result of any damage or loss. We would also ask you to not abuse the property, to show due consideration for other people and not to display rude, dangerous or offensive behaviour towards us, the owners or any other third party. Possession of the cottage can be refused or you can be asked to leave before the end of your stay. If this happens we will treat your holiday as having been cancelled by you and you will not be entitled to a refund of your holiday cost or compensation. It is your responsibility to check that the cottage meets your needs and we cannot be responsible for ensuring the cottage is entirely suitable for your needs. We cannot accept any bookings that are specified to be conditional upon fulfilment of a particular request. It is also your responsibility to notify us of any information regarding a medical problem or disability that may affect your holiday at the time of booking.
Liability
Please note that we shall have no liability for any death or personal injury unless it results from our negligence. Please take all necessary steps to safeguard your personal property. No liability is accepted by us, in respect of damage to, or loss of, such personal property except where the damage or loss is caused by our negligence.
Data Protection
For the purposes of the Data Protection Act 1998, Hideaway Cottage are the sole data controller of all personal data provided to us from customers and prospective customers. We will collect certain personal details from you including your name and address and credit/debit card details. For your holiday to be provided, we need to pass on your personal details to organisations that provide an element of your holiday, including where applicable, the insurance company, your credit/debit card company or bank. We would like to store and use your personal details for future marketing purposes This would cover sending a brochure or details of promotions to you. Hideaway Cottage may make contact with you by e-mail, post, fax or telephone for the purposes set out in this clause for a period of 6 years after the end date of the holiday rental. If you do not wish to receive any or all of the communications set out in this clause, please let us know by telephone, letter, email or fax. We assume that you do not object to being communicated with unless we receive notice. Except where expressly permitted by the Data Protection Act 1998, we will only deal with the personal details you give as set out above. We have appropriate security measures in place to protect this information.